About Our Company
When you choose React-Fast Plumbing, you get prompt professional service from a plumber with 25 years of experience we are fully insured. We are here for you in case of emergency occurs and our company is family owned and operated. Call us for repairs, installation, and remodeling. From new construction to repairs, we do it all.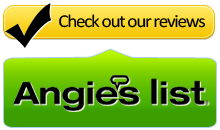 COVIS-19 ( plumbers are essential service providers )
tO our valued customer:
As the coronavirus (covid-19) continues to disrupt daily life, react-fast plumbing wants to assure homeowners and business customer that we are taking steps to help our plumbers and customer stay safe and healthy.
we know many of you are working from home and self-quarantining. a houseful of people puts added stress on your plumbing system and can increase the likelihood of serious plumbing and drain problems.
react-fast plumbing is ready to help with service when you need us. we're carefully monitoring the covid-19 situation and strictly following government health and safety guidelines to minimize the spread of the virus and product our customers and us in every community we serve.
we are following cdc ( center for disease control ) guidelines designed to stop the spread of the virus, including
eliminating physical contact, including handshakes, we'll use only non-contact methods of greeting
maintaining effective social distancing when possible
washing hands thoroughly with soap and water for at lease 20 seconds at every opportunity
using hand sanitizer
using disinfectant products to ensure touchpoints are clean in workplaces , vehicles, and on equipment
sanitizing shared-use devices such as tablets and clipboards, customers should consider using their own pens to sign paperwork.
we will be asking questions , scheduling service calls and meeting all your plumbing needs.
thank you.